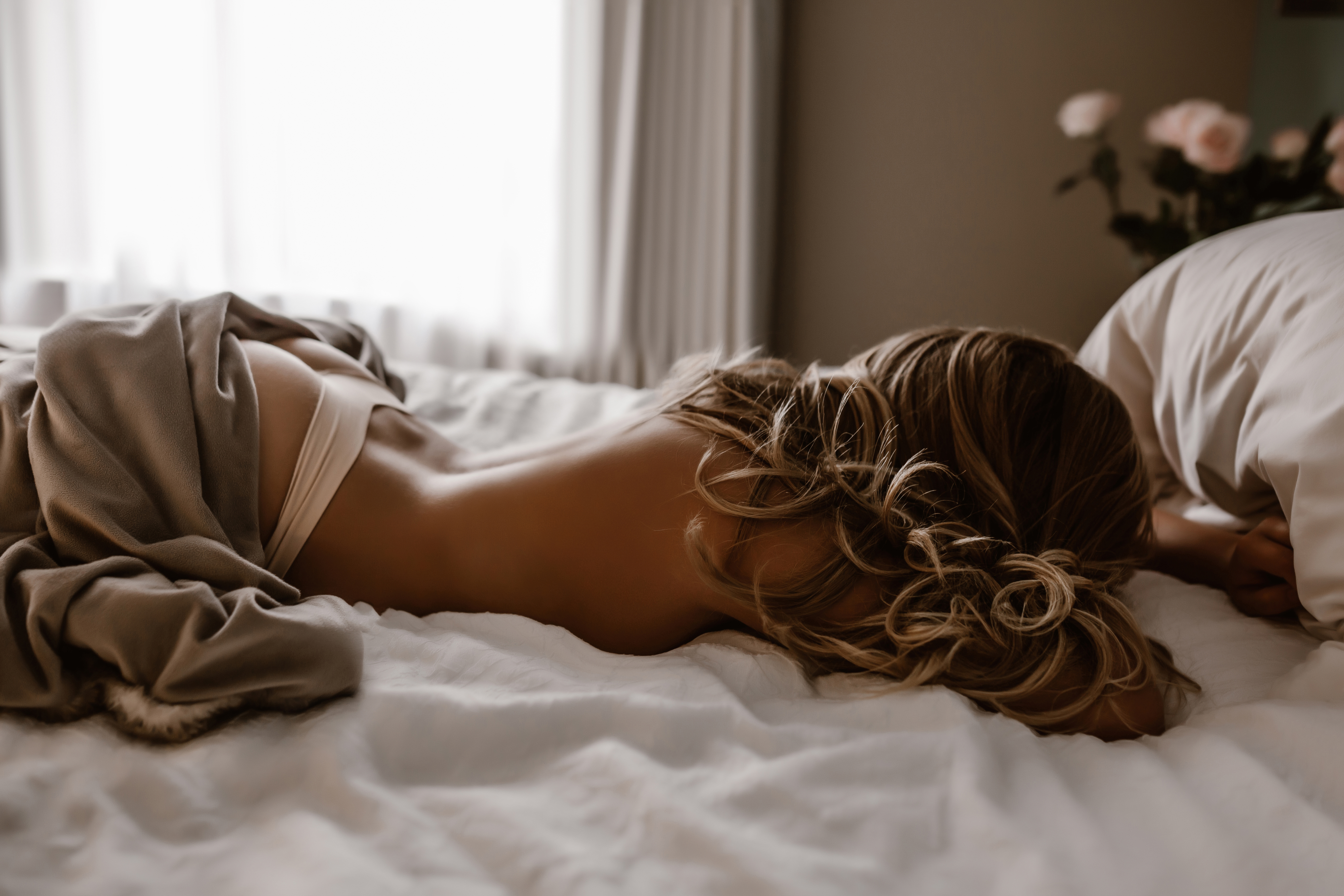 Having your boudoir photos taken can be one of the most exhilirating and liberating feelings in the world. It can literally transform the way that you look and percieve yourself, boosting your confidence sky high! It can remind you of how beautiful, feminine and sexy you can be-all at the same time, unearthing the strong woman that once was. Trust me, you're going to feel like a badass. BUT I've often heard women say, "I would really love to do this but I just can't afford it." Or, "I'll have to wait until I save up/get my tax check/etc."
TRP's goal is to have every woman stare at their artwork and realize that they themselves are a work of art!! This is why I'm now offering pre-session payment plans!!
Your sitting fee is due at the time of booking but you can now pay for your entire collection before you even arrive to your session! This allows you to enjoy your whole experience so much more. It allows you to come into your reveal and ordering appointment and admire just how sexy you are without all the stress because it will already be paid offfffffff! And, TRP is now offering BONUSES for paying off your collection beforehand! How much better could this get?!
How Pre-Session Payment Plans Work
After your session, we will schedule your reveal and ordering appointment for 7-10 days later. This is where you will view your beautiful images and select which ones you'd like to purchase. You have the option to set up a Pre-Session Payment Plan when you book or you can pay in full at your Reveal and Ordering Appointment. I also accept Paypal Credit!!!! When you pre-purchase your collection, it allows us to create images during your session with specific products in mind, PLUS it ensures you get the images you've been dyingggg to have. Plus, you can always upgrade at your reveal if you end up loving more images!!!
Pre-purchasing is not required, however if you wish to take advantage of our Payment Plans, you MUST do so PRIOR to your session. TRP does not offer payment plans after your session. If you do not do a Pre-Session Payment Plan, you will be required to pay in full at your Reveal and Ordering Appointment.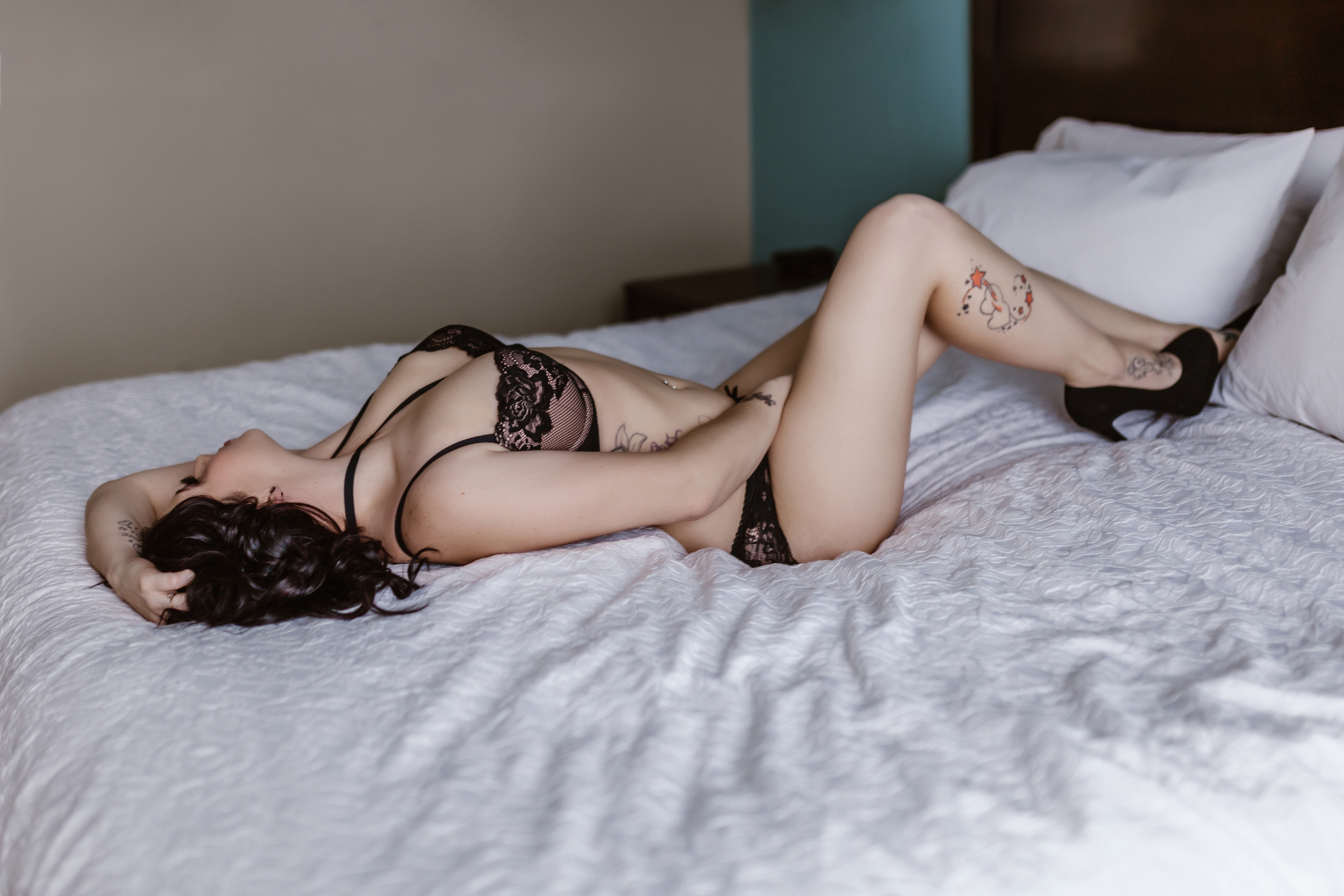 Onto the BONUSES!
Depending on the collection that you choose to pre-purchase, you get a certain number of bonuses at no additional cost, these bonus options are AWESOME.
BONUSES
Pre-Session Lingerie Fitting (this can be scheduled during your Pre-Session Consultation!)
1 Hour Personal Shopping Assistance (in person or via video chat, it's like hanging out with your friend….that you're about to get naked in front of 😛 )
Access to The Couture Closet (Robes, gowns, body chains, jewelry AND COMING SOON…Angel Wings!! I'm constantly on the look for new additions.)
2 Professional Headshots (2 Fully Retouched Digital Images)
1 Extra Hair & Makeup Look (Don't want to have the same "look" the whole time, this one's for you!)
1 Extra Outfit (This is after your 5 options, it can be an outfit you bring, anything in the client closet or choose to go nude/do the white sheet option!)
Custom Mobile App (Can't wait for your Album to come in? You can view your purchased images right from your phone!!)
PeepShow (A 7 Image Retro Viewfinder with you inside!!)
12 Month Desk Calendar (Want to be on the calendar your significant other looks at every day for a year? This one's for you!)
What if I don't want to pre-pay?
That is totally fine. You can always pay in full at your Reveal and Ordering Appointment but there are no additional bonuses added on if you choose this option!
Re-Cap for Pre-Session Payment Plans
Custom weekly, bi-weekly or monthly plans to choose from for up to 12 months
0% interest
Make payments leading up to your session
Receive your artwork 4-6 weeks after your Reveal and Ordering Appointment
ALL THE BONUSES!!
Plus, you can schedule your session NOW and have a GOAL DATE if you're on a fitness journey too!! Two birds-one stone!
If you have more questions, want more details OR want to go ahead and book/schedule your phone inquiry here's how to do ALL THAT.
Email: tararaephotography@yahoo.com Subject: Boudoir Inquiry
Already spoken to me before? Just tell me in the email that you're ready to book and want in on these BONUSESSSSS.
Follow the link to schedule a no-obligation phone inquiry where you can get all the deets: https://square.site/book/BHV5ZN7T9W9JS/tara-rae-photography